Martin Chiropractic began serving the people of Oshawa and Durham region in June, 1985, when the original office was opened on the corner of Simcoe and Adelaide Streets in Oshawa. In 1996, needing more space to accommodate our patients, Martin Chiropractic re-located to its present location at 292 King Street West in Oshawa.  At Martin Chiropractic our vision is to transform the community's understanding of healthcare by educating and adjusting as many families as possible allowing them to experience optimal health and wellness through natural chiropractic care.
Dr. Greg Martin joined his brother Scott in 1989, and enjoys adjusting patients of all ages.  Greg has a passion to help people better understand why we make the decisions we do when it comes to health care.  In his spare time, Greg and his wife Jenn are kept busy with three kids still at home, and spends a lot of time doing church ministry work.  Greg also coaches other chiropractors, and is an avid long-distance runner, completing his first marathon in January, 2017.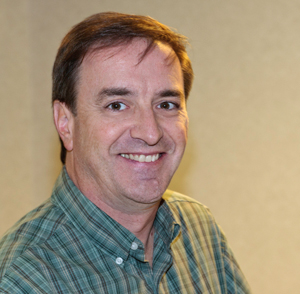 Dr. Scott Martin began practice in Oshawa in 1985 after graduation from the Canadian Memorial Chiropractic College and has maintained a busy family practice since that time.  Scott and his wife Deb have three grown children who have enjoyed chiropractic care since the day they were born.  Scott is also an accomplished photographer and actively involved in his local church.
Nancy Madigin joined Martin Chiropractic in March of 1995.  Nancy enjoys hiking, biking and kayaking and takes pleasure in gardening – her yard is always in a state of some sort of transformation with new gardens, patio or planting trees.  Nancy also has a large organic vegetable garden.  Nancy volunteers at the Lakefield Animal Shelter, and during the winter months she enjoys making pottery.
Debby Betts is the married mother of three grown children, and lives in Oshawa with her husband Gary.  Debby has been serving the patients and staff at Martin Chiropractic since 1999, and is a passionate supporter of chiropractic care, having experienced many benefits first hand.  Debby looks forward to your visits, your referrals and your continued support of our vision at Martin Chiropractic.
Krystle East
er Puopolo, RMT graduated from the Canadian College of Massage and Hydrotherapy in Toronto.  She enjoys treating clients of all ages and life paths and is very holistic in her approach to massage therapy.  Krystle treats considering all 360 degrees of the body, bringing  balance back to body and mind, while simultaneously relieving symptoms.  She focuses on treating the root cause of your symptoms, therefore relieving pain and discomfort.  She also believes that reducing stress and anxiety is a very important part of healing and ensures every massage includes an element of relaxation.  Krystle makes sure every client leaves empowered with ways to help heal themselves.  She has experience treating high-risk pregnant mothers at Sunnybrook, infants and children, marathon runners, sports injuries, postural concerns, chronic and repetitive strain injuries, among many other conditions.
Drs. Scott & Greg Martin can bring the message of Health & Wellness to you! Both Scott & Greg have extensive experience speaking to groups in the community on topics such as Health & Wellness in the Workplace; Stress Management; Nutrition; Ergonomics; Arthritis – to name a few. We can customize a presentation for your group, and typically provide these talks at our expense. Please
contact the office
for more information.